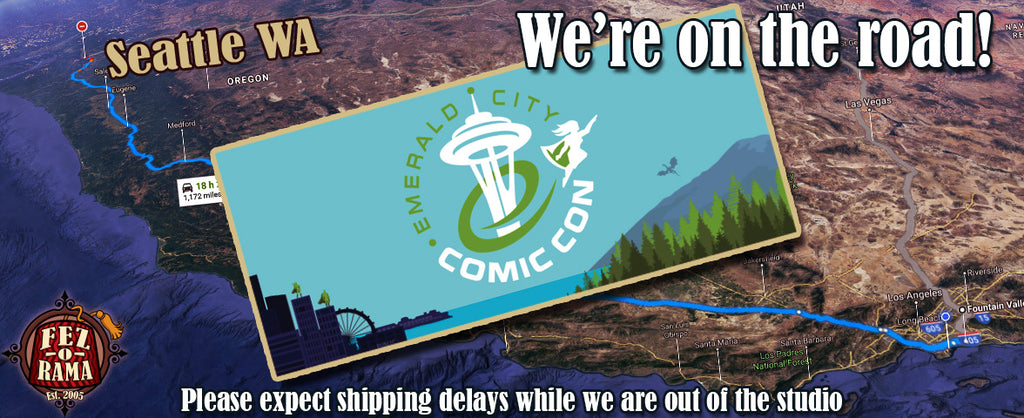 We're Seattle Bound!
We're hitting the road to Seattle WA to take part in the first show of our 2018 Con Season!
Unfortunately this does mean that not only will we not be able to make any fezzes while we're out of the studio, but most of the fezzes we do have made are packed up and making the trip with us.
Please expect shipping delays on any orders made before we return on March 8th.
Joe will be able to continue to ship orders if it happens to be for something we left behind, otherwise we will do our best to put aside items ordered and get them to Joe as soon as we return. All back-orders will have to wait until we get back before we can even get started on them.
---