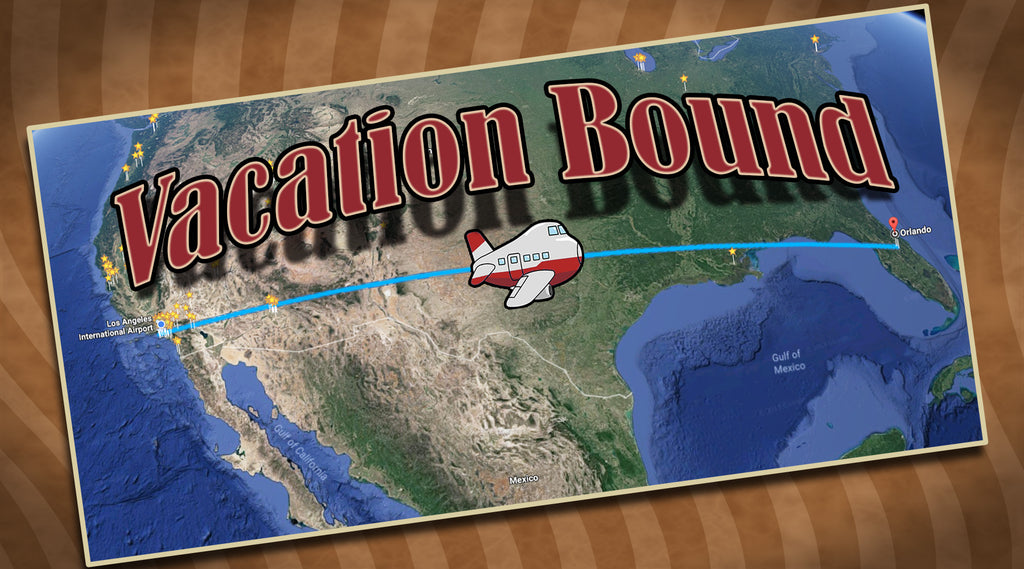 We're Out of the Studio!
For the first time in five years we're taking a break and going on vacation.
And not one of those false vacations where we go out of town for a show and lie to ourselves that since we're not actually working in the studio the con is like a vacation. No, this one is ALL vacation. Sure there will be fezzes involved but those will be exclusively perched on our heads while we relax and have fun, not getting loaded into shelves and put on displays.
If you happen to find yourself in the Walt Disney World resort during the first week of December hit us up. We might be able to get together for a photo op!
Now you might be thinking that is all well and good but how does this affect you? Well we're going to be about 2,500 miles away from the studio until December 8th, and by we I mean the entire production arm of Fez-o-rama. (Yes, all 2.5 of us) So no made-to-order fezzes will be produced until we return, and that means we won't be able to ship those until the 11th at the earliest. That would include any orders that mix in-stock items with "pre-order" items.
The good news is Joe will be in town, (not necessarily good news for Joe but good for you) so in-stock orders will continue to ship out while we are gone.
TL/DR: We're heading out of town until Dec 8 and won't be able to make any new fezzes until we return. In-stock sizes and accessories will continue to ship.
---