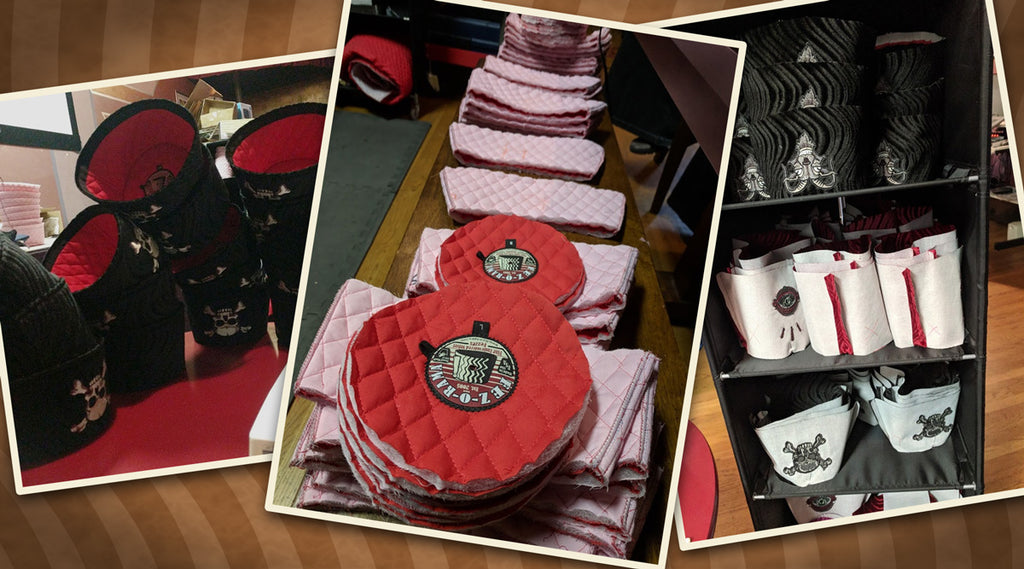 The Great June Re-stocking
If you have been visiting the website over the last few weeks it may have looked like we have been less active than normal. The reality is June is our only break in our con season schedule and while I would like to spend that time focusing on the website and launching Fez of the Week designs, that is not usually the case.
We're currently in the middle of our break and we're neck deep in stocking up on fezzes for the next run of shows. While the next three shows are better spaced out than the first half of the season, they each have significant challenges that require us to plan well in advance as they are all travel heavy shows.
First up we have Tiki Kon in Portland 13-15 of July. This is a Tiki themed event, and as our only Tiki show currently on the schedule we're planning to create a lot of new stuff for this show.
Then after spending a week travelling to the Pacific North West, the end of July has us hitting the road to Indianapolis for Gen Con. This is our biggest show of the year and with the limited time between Tiki Kon and our drive East, we need to stock up on fezzes before we head to Portland.
Less than three weeks after driving home from Gen Con we are flying out to Atlanta for our second biggest show of the year Dragon Con. That barely gives us enough time to recover from our travels before we have to start shipping off the both and packing fezzes for our flight.
So I apologize if you were hoping to see new stuff in the shop this month. We are working hard behind the scenes on a lot of exciting new stuff, but it will be awhile before we have the new designs completed and available online. 
---