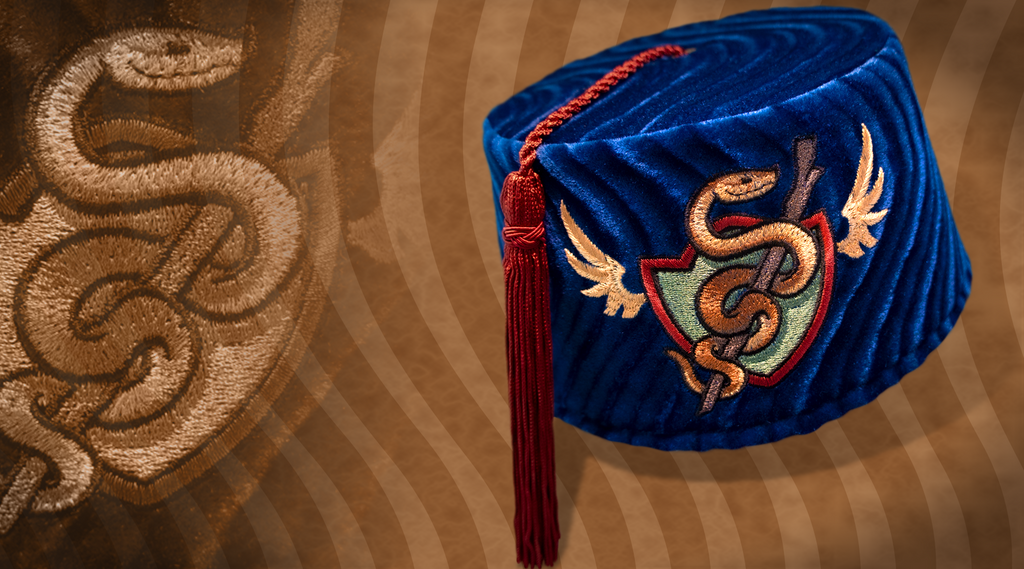 The Fez of Asclepius
Our latest design was created to honor all of the frontline medical workers who are toiling around the clock during this pandemic.
This is our take on the Rod of Asclepius, the image of the snake-entwined staff that has become the symbol of modern medicine. Asclepius was the ancient Greek hero that became the patron god of medicine and was often depicted holding a staff with a snake wrapped around it.
We wanted to create something light-hearted that might bring a smile to the people that work tirelessly to keep us and our loved ones safe and healthy.  They have been facing this pandemic head-on for months and the emotional toll of that is unfathomable. If we can do even a little to help raise their spirits it would be an honor.
To help with that goal we will be donating $10 from each Fez of Asclepius sold in 2020 to Thrive Global's #FirstResponderFirst initiative to help provide essential supplies, equipment, accommodations, child care, food, and critical mental health support.
---