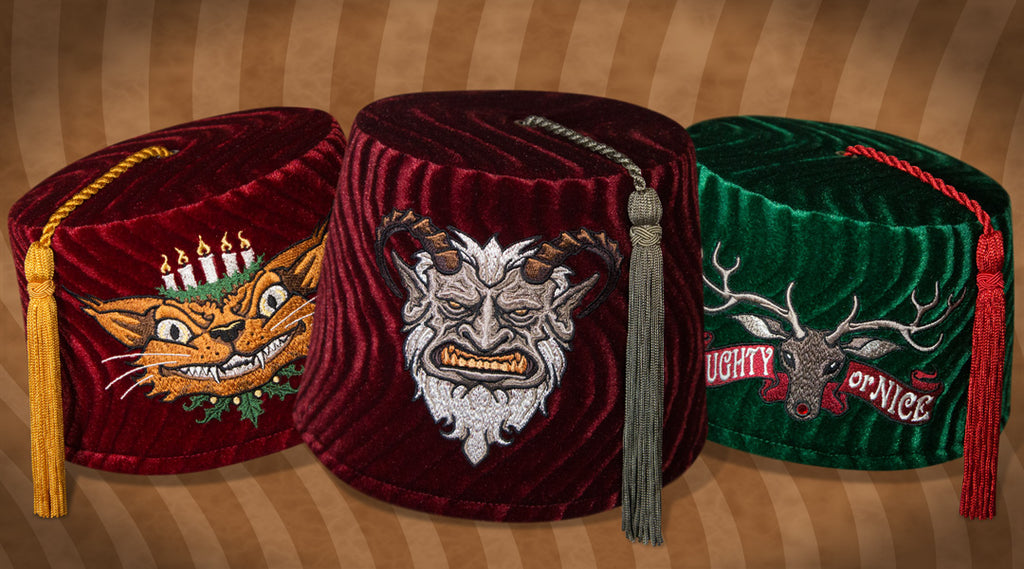 Holiday Fezzes
The Holidays are nigh and that means it is time to bring back our special made-to-order designs.
As is our tradition, these special designs return for a 2nd year before being put away for good. So this is you last chance to pick up our Fourth Edition Krampus fez, the Icelandic Yule Cat fez, or the "Naughty or Nice" Nick fez.
Production is ready to begin and these will be available for pre-order through December 8th with the final batch being made on December 9th.
We will be out of the studio December 1st -7th, so get your orders in early to avoid the Holiday delays.
---