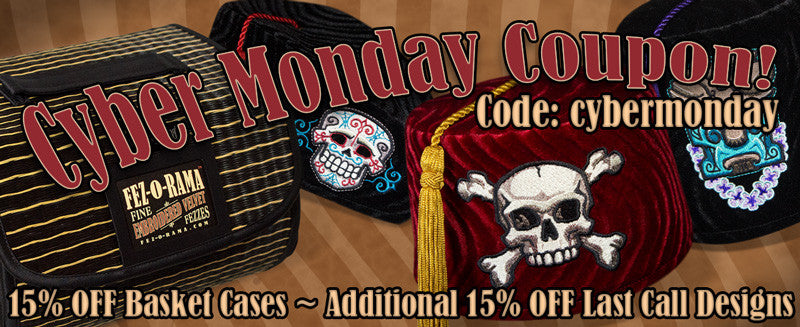 Cyber Monday Last Call Deals
We're back from the road after the holiday weekend and we have just enough time to launch a last-minute Cyber Monday Sale!
Since we've just finished our last show of 2016 it is time to look forward to creating new designs. That means I need to clear my shelves of some of the past stuff. I've bumped a few more styles into the Last Call category and knocked 10% off the prices on remaining stock, but if you act quickly you can knock an additional 15% OFF by using the coupon code: cybermonday
Sizes are limited on these designs and very few of each remain but this is an excellent time to pick a few up as gifts or introduce the thrill of the fez to the next generation.
To make it even better you can use the same coupon to get 15% OFF our Basket Cases and save yourself the hassle of having to wrap the gifts!
---