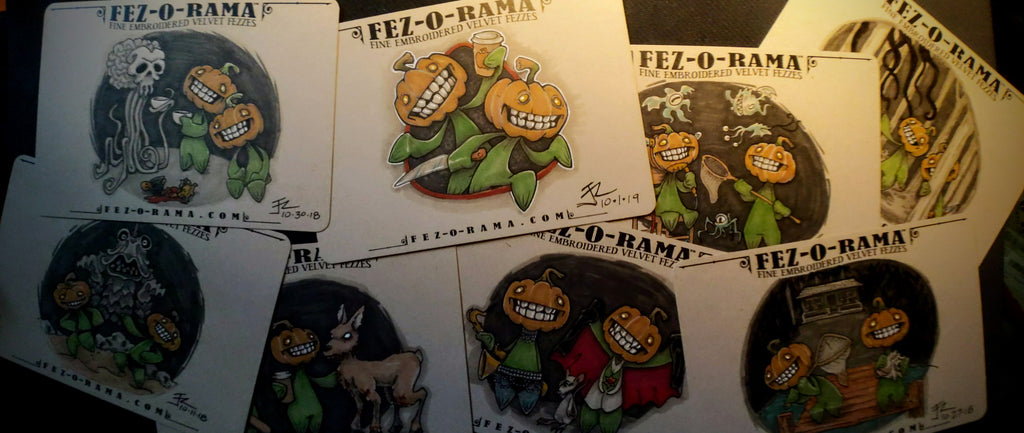 31 Days of Jack-o-Bastards
The Fezmonger is once again filling his October with daily sketch cards featuring these creepy pumpkin imps that are the inspiration for our Jack-o-bastard Fez!
The original illustrations are available to purchase directly from Jason. If you want to get to see the sketches as soon as they are done you might want to check out his Patreon page at Patreon.com/fezmonger or look for them to be posted to the various social media streams.
---