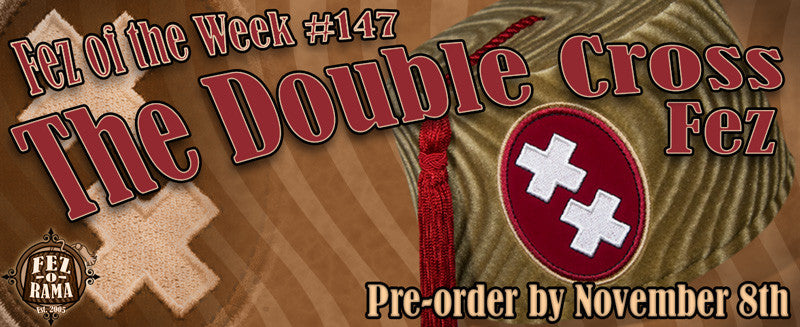 #147 ~ The Double Cross Fez
We're revisiting one of the greatest films of all time with this tribute to Charlie Chaplin's opus The Great Dictator.
Fez of the Week #147 features the Double Cross symbol of the fine country of Tomainia on our low profile fez in a lush, camel velvet. We've received a number of requests to bring this back over the years, and with our pending election, the themes in this movie are more timely than ever. So for one week only, we're making these to order. So don't miss your chance to get this fez worthy of the Grand Phooey himself!
Place your order by November 8th. The final batch will begin production on November 9th.
---