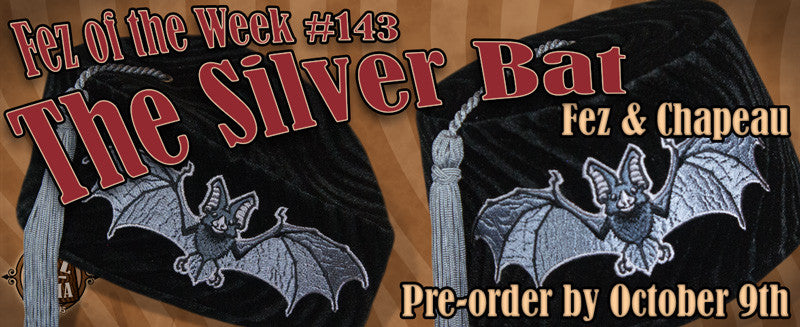 #144 ~ The Silver Bat Fez and Chapeau
We're kicking off our month-long celebration with a double-feature of classic horror styling!
Available for one week only! We've brought back our classic chiroptera design in this special "Silver Screen' edition. This is the same New World leaf-nosed featured on our original Bat Fez and Bat Chapeau, but instead of the warm copper colors this one is rendered in cold and calculated shades of grey.
Place your order by October 9th. The final batch will begin on October 10th.
---
Don't miss your chance to save on our original Bat Fez and Chapeau. 13% Off what we have in stock while supplies last!
---