Fez-o-rama End of Summer News
It has been a long time coming but I finally have a chance to sit down and write a newsletter. We have been so busy making fezzes that I have nearly slipped off the face of the internet, but enough about the why, let's get to the news.
Our latest fezzes debuted at Tiki Oasis 12!
As you might have noticed, I like to create new and special designs for events that we participate in and for this year's Tiki Oasis I may have gotten a bit carried away. We brought seven new designs included a few limited edition fezzes, one of which sold out as I was posting it to the website and another is nearly gone. I had hoped they would have lasted until I got the newsletter out but they went pretty quick.
Feznovian          Double Agent (only 30 made)        Afriti
Haku                         Molopu            Molopu on Suede (only 2 left)
Haku on Tapa – SOLD OUT
The Mondotini Returns!
Our classic mid-century inspired martini fez returns in a special edition on a sueded maroon velvet. This design was first introduced on black velvet for a show in Vegas many years ago. Then recently I stumbled across a small roll of one of my favorite styles of velvet and I knew I had to revisit this design. I don't know how long we will be able to keep this in stock but for now we have a small stash of this cool retro fez.        
---
Fez-o-rama in the News!
Last month we took part in the International Tiki Marketplace at
Don the Beachcomber
and the
KTLA
morning news was there!
Don the Beachcomber
on September 1st and we'll be bringing all of our Tiki themed fezzes with us. I also did a short spot on
Good Day Sacramento
yesterday morning and will be posting the link to that as soon as I can.
Coming Up Next Month
On the last weekend of September you can find us at the HP Lovecraft Film Festival where we will be debuting some new Lovecraftian designs!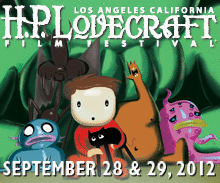 As always, you can find us on
Twitter
,
Facebook
and
Google+
for more up to the minute info than you can possibly stand!
---